Milk, Oats, & Honey Bar Soap
Regular price

Sale price

$9.00
Our Milk, Oats, & Honey bar soap is handcrafted with real buttermilk powder, colloidal oats, and organic honey, with each ingredient bringing their own little superpower to this gentle soap. Made for all skin types and gentle enough for sensitive skin. Once you try one of our soaps, you'll never be satisfied with store bought soap again!
Key Ingredients
Buttermilk Powder - High in lactic acid, buttermilk gently exfoliates dead skin cells away to brighten and soften the skin. It also rids the skin of impurities and gives the skin a natural glow.
Colloidal Oats - Colloidal oatmeal suppresses the need to scratch, which is especially useful for irritated, dry skin. Provides relief for skin conditions such as eczema and atopic dermatitis.
Organic Honey - naturally moisturizes + soothes the skin.
Best stored on a soap dish with holes to facilitate drainage. 

Net Wt: ~ 5.5 ounces

Ingredients: Saponified Oils of Olive Oil, Palm Oil, Coconut Oil, Sweet Almond Oil, Shea Butter, Buttermilk Powder, Colloidal Oats, Organic Honey, Phthalate Free Fragrance
*Because this is a handmade product, design and color may slightly vary between each bar of soap.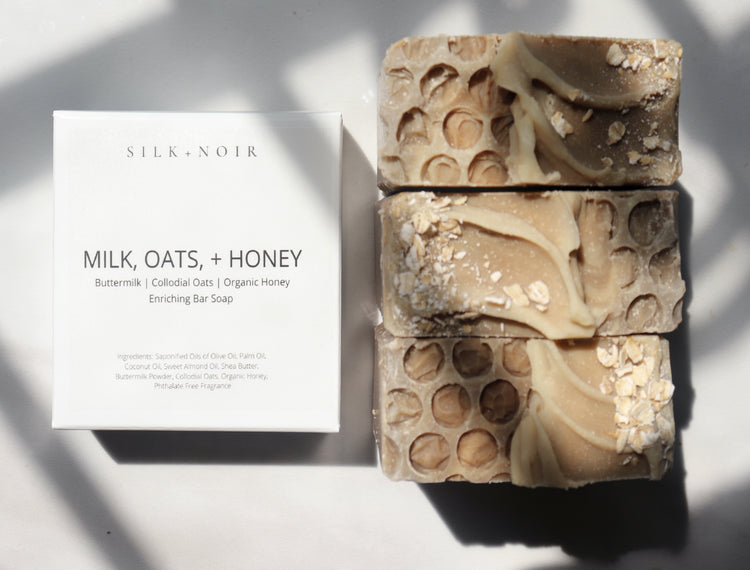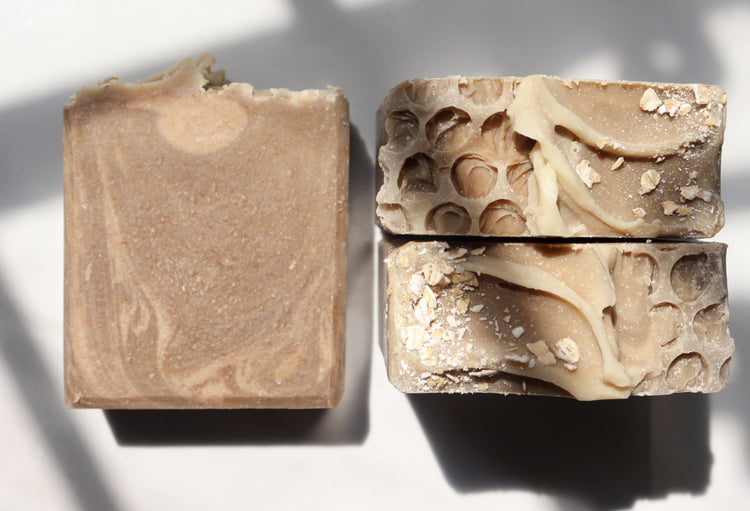 BEST SOAP EVER!!!
I waited for this particular soap because it doesn't irritate my skin, but moisturizes very well.
Oh My
This soap is wonderful!! It lathers up well and smells so natural. Will be ordering again❤️❤️
ADDICTED
I am blown away by this body butter. The solid yet creamy texture is magical!! Scent is long wearing & delightful. I actually love mixing my pineapple body oil with the milk & honey butter. They compliment each other beautifully!